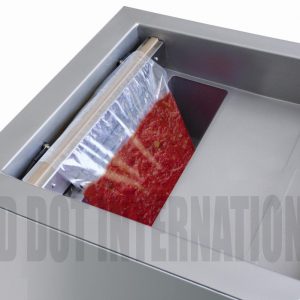 Product Description
High-Quality Professional Vacuum Sealing Machine that is suitable for vacuum-sealing various products in upright position, as well as in horizontal position, such as meat, condiments, medicine, and many more to keep their freshness for a long time.
Cover the lower chamber to use the upper chamber and to vacuum pack products horizontally.
Why Purchase this Omnipack Vacuum Sealing Machine?
Commercial-grade and high-quality vacuum sealing machine at an affordable price.
Manufactured to quality standards not to a price.
Expected to last at least 20 years* if it is looked after properly.
Comes with a full 2 year warranty from us.
Comes with FREE ongoing support from us. This make this machine cheap to run in the long run.
Money back guarantee** if you are not completely satisfied.
You get more than what you pay for.
* Excludes consumables
** Refer to Returns policy